Single & Multi Family Inspections
Single & Multi Family Inspections
Inspected once, inspected right! ®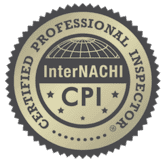 Home Inspection pricing is determined by the TOTAL square footage of the ENTIRE building to be inspected, not living square footage. The inspection fee will increase if upon arrival at the property to be inspected, it is determined to be larger than what was described and quoted over the phone. Detached outbuildings may be inspected at an additional charge.
Corona Virus Precautions:
We care about the safety of our customers.
As a precautionary measure we are carrying plenty of hand sanitizer, wearing disposable gloves and shoe covers and sanitizing our tools and equipment for all of our residential home inspections, to protect property owners and ourselves.